Winter Cocktail: The Venus de Milo
An Alcoholic Chocolate milk? Yes Please.
It's amazing the extent to which changing seasons reflects my changing drink choices. Summer means drinking a Gose in the park and mixing margaritas. In spring, you'll rarely see me without a herbaceous gin cocktail. Winter, however, calls for something comforting. Like, Milo.
If you're not familiar, Milo is a malt chocolate drink kinda reminiscent of Ovaltine that seems to be popular everywhere except the US. I drank it a bunch as a kid during my frequent trips to Sydney (where my mom grew up and currently resides), and many of my immigrant/first generation friends seem to have similarly fond feelings about it.
Recently, I picked up an entirely-too-large tin of Milo from my local Vietnamese supermarket, rationalizing that I'd figure out something to do with it. That's when I realized that Milo could work perfectly in another comforting (and, fortunately, more alcoholic) drink: the Brandy Alexander.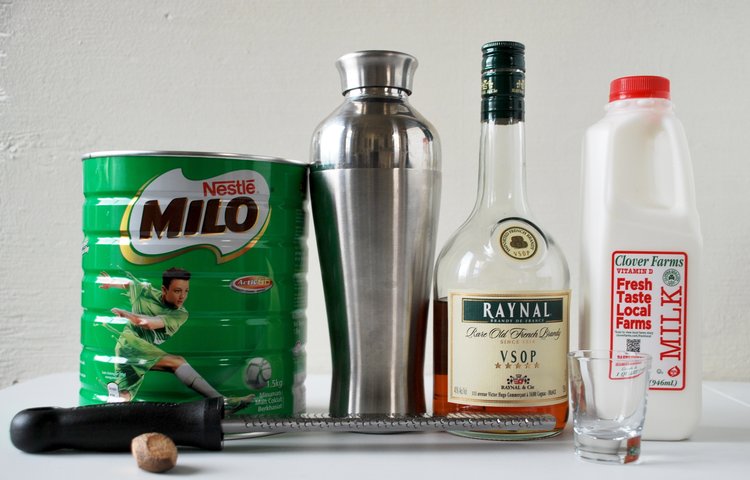 1.5 oz Brandy
.50 oz Cherry Heering
2 oz whole milk
1 heaping tablespoon Milo
Fresh Nutmeg
Combine with ice, shake, strain, and serve. Garnish with a scrape of fresh nutmeg and a maraschino cherry.
What are some of your favorite Pinterest Recipes? Let us knows below!